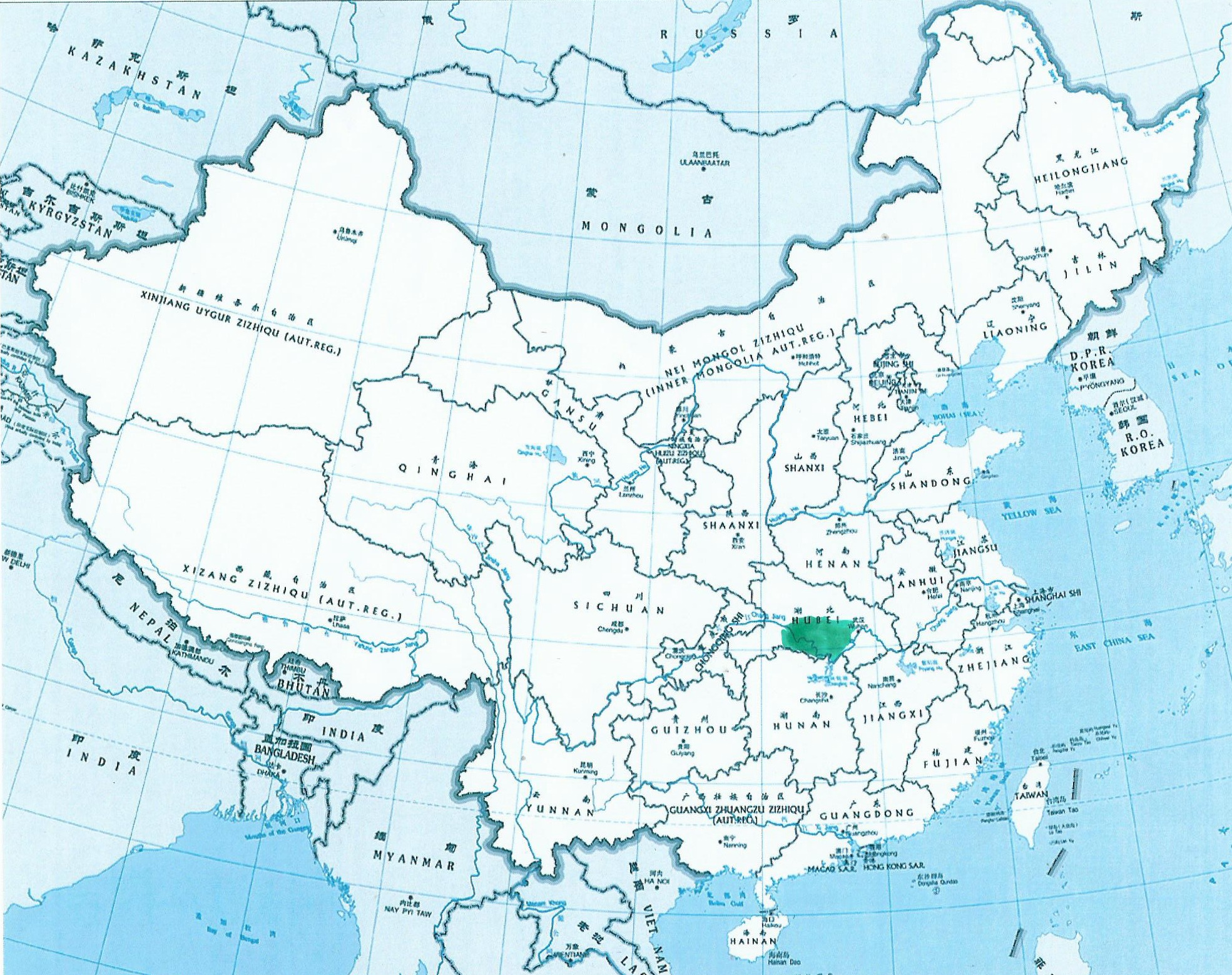 The Orphan of Zhao produced by the Hubei Provincial Experimental Huaguxi Theatre adopted the theatrical form of jingzhou huaguxi (sometimes called tianmian huaguxi).
In 2011, Hubei Provincial Experimental Huaguxi Theatre (formerly Qianjiang Municipal Huagu Company) was designated a state-owned public welfare institution; it would not only perform but also research on jingzhou/ tianmian huaguxi and other huaguxi forms in Hubei province.
The genre, literally meaning "flower-drum theatre", is a picturesque name of the form, depicting that the performers used to sing while beating a small drum hanging on themselves at the waist and dancing with artificial flowers. Within China at least in six provinces (Hunan, Hubei, Anhui, Jiangxi, Henan and Shaanxi) there are different styles of the genre and they distinguish themselves by adding the geographical name before huaguxi. Jingzhou/ tianmian huaguxi has a history of about 150 years. Developed from the local folk song, dance and movements on stilts, traditionally it has always been popular in the countryside.
湖北省实验花鼓剧院的《赵氏孤儿》采用的是荆州(也称为天沔)花鼓戏这一戏曲剧种。2011年,湖北省实验花鼓剧院(前身为潜江市花鼓剧团)被确定为国有公益性事业单位——湖北省花鼓戏艺术研究院,不仅演出,也研究荆州(天沔)花鼓等其他湖北地区的花鼓戏。"花鼓戏"的名称非常形象,表达了最初花鼓表演者腰间挎有小鼓,表演者边唱边打鼓边用手中的花舞出各种姿态的表演形式。在中国至少有六个省份(湖南、湖北、安徽、江西、河南和陕西)都拥有各种不同风格的花鼓戏,这些剧种分别用地理名称来说明这是哪一区域、哪一种花鼓戏。荆州花鼓戏有150多年的历史,来源于当地的民歌、小调、舞蹈以及踩高跷。该剧种在农村一直很受欢迎。